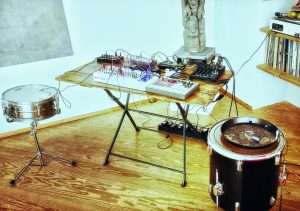 This is a short video of the the sound installation that I created as a soundtrack to my solo photography exhibition at the wonderful Artbase Gallery in Wiesbaden.
It's called If Less is More, Imagine How Much More Could More Be.
It's a semi-unconscious autocratic machine that will, amongst other things, whisper to you in Japanese, roll some glass marbles and play the snare drum.
Why it does it is an open question.